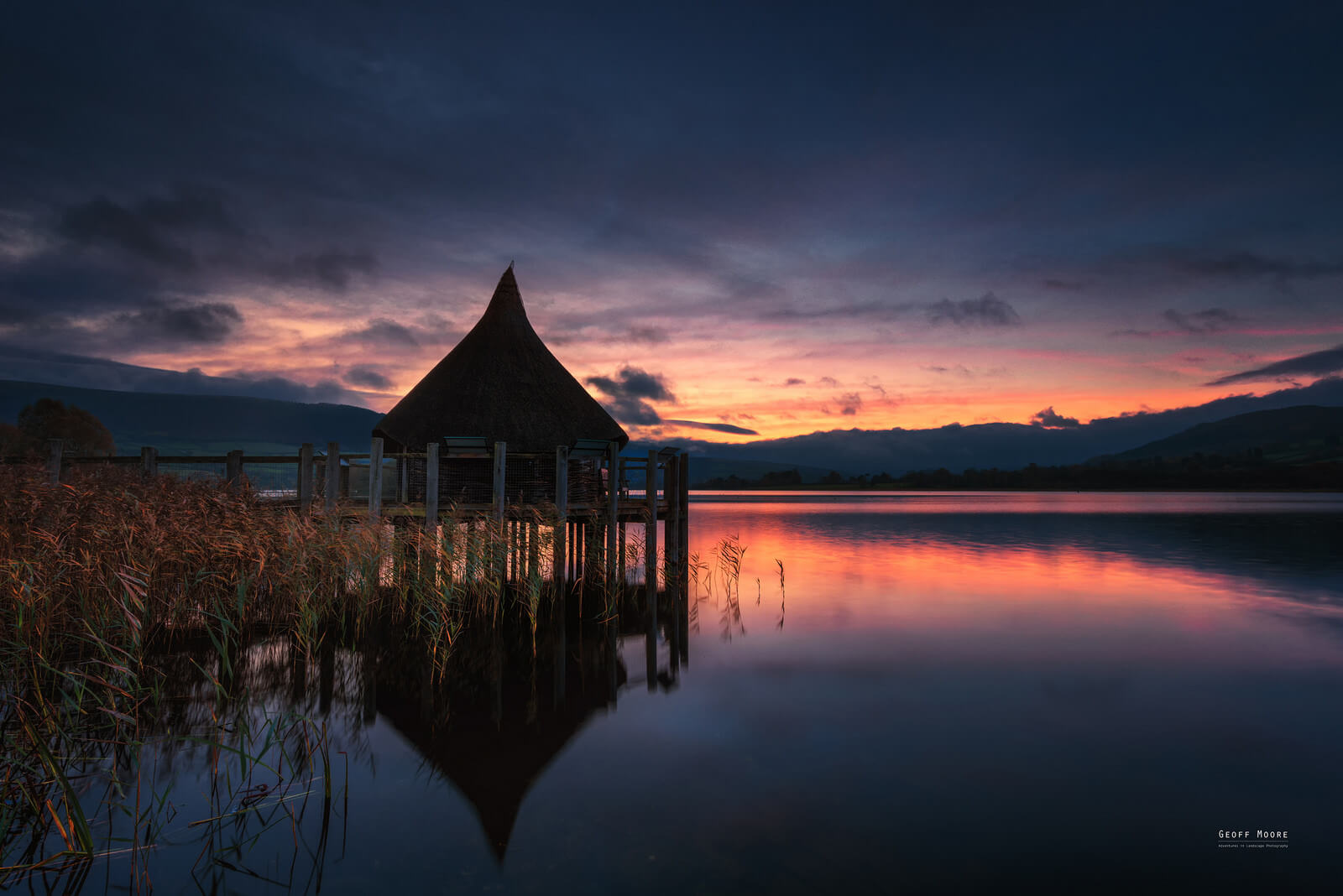 ​Overnight Astrophotography at Langorse Lake
Image Title: Langorse Revisited

Pentax K-1

Camera used:

Pentax DFA 15-30mm f/2.8

Lens used:

30mm

Focal length:

f/5.6

Aperture:

1/100

Exposure time:

100

ISO:
An overnight astrophotography shoot at the beautiful Langorse lake.
Image title: Crannog Moonset

Pentax K-1

Camera used:

Pentax DFA 28-105mm f/3.5-5.6

Lens used:

28mm

Focal length:

f/4.0

Aperture:

1/160

Exposure time:

100

ISO:
Returning to Langorse for a 2nd time was quite an experience, you see, Langorse was my first adventure with Mark over two years ago and one that really cemented my love for astrophotography nightscapes and landscape photography in general. It was a location where by I experienced for the first time truly dark skies and had opportunity to photograph several compositions and subjects with relative ease of access. But more so, it marked the start of a friendship that has grown beyond just photography, a photographic partnership where both Mark and I have a unique perspective on a subject and although both often end up photographing the same subject we rarely produce two images that are similar.
The drive down to Langorse was typical, an early start or late one depending on how you look at the time of day or night in this case. Upon our arrival and pulling up at the car park a mere 50 meters from the lakes shore, we could ready see that the the Moon was starting to set over the horizon as the evening mist and fog was starting to form on the lake
As the darkness progressed the stars were in full show with the late blue hour ebbed away, starting astronomical twilight The silhouette of the Crannog watched on...
Did you know
A crannog (/ˈkrænəɡ/; Irish: crannóg [ˈkɾˠan̪ˠoːɡ]; Scottish Gaelic: crannag [ˈkʰɾan̪ˠak]) is typically a partially or entirely artificial island, usually built in lakes, rivers and estuarine waters of Scotland, Wales, and Ireland. Llangorse Lake is the largest natural lake in South Wales, and is situated in the Brecon Beacons National Park, near to the town of Brecon and the village of Llangors
How to get here
Enter your starting location on the box provided under the map to see the route from your starting location to Langorse Lake, Wales
Recent Photography Adventures
Why not read about some of my other photography adventures around the UK