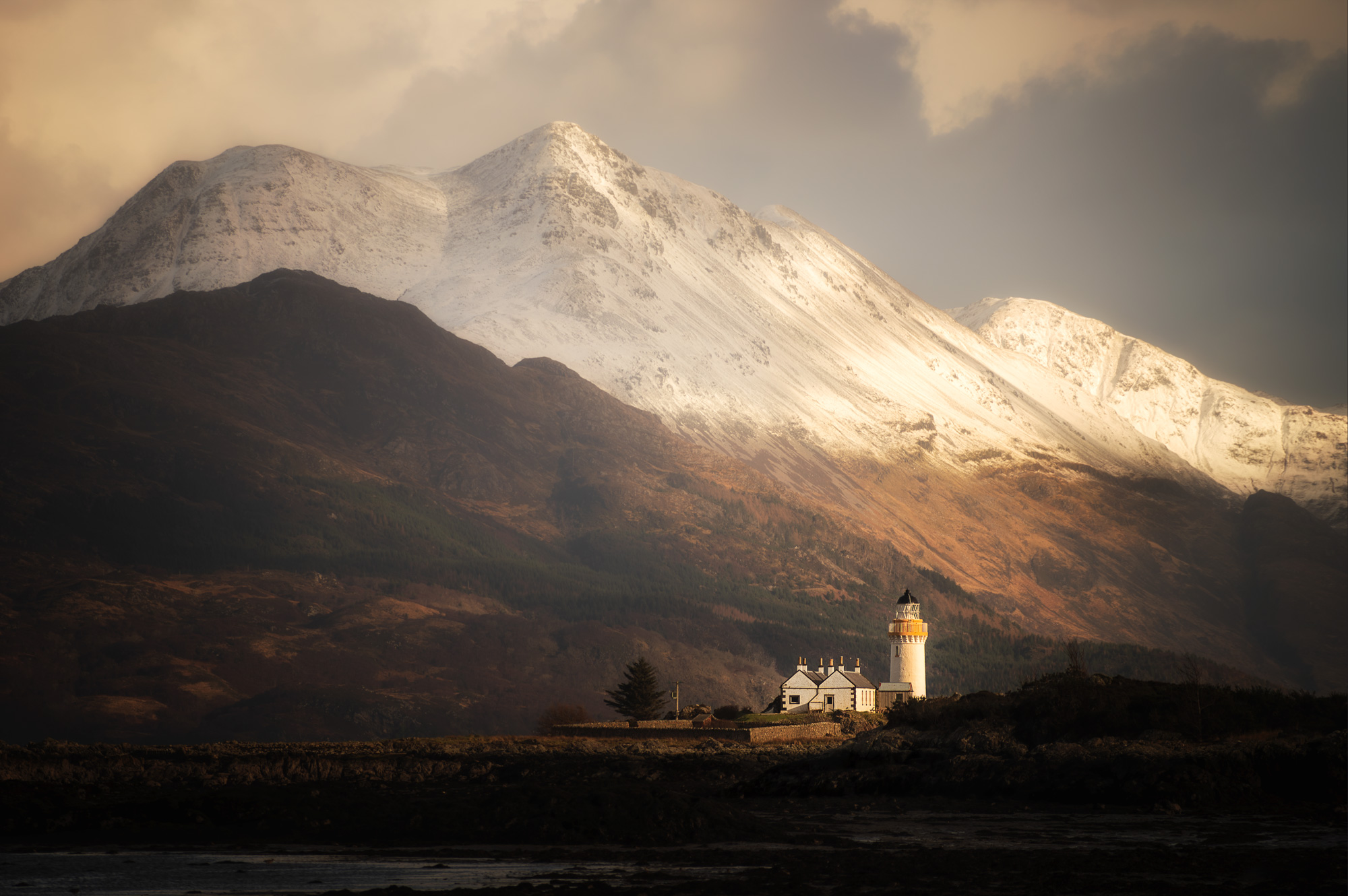 Isle of Skye's Secret
Image Title: Isle of Skye's Secret

Pentax K-1

Camera used:

Pentax DFA 28-105mm f/3.5-5.6

Lens used:

250mm

Focal length:

f/7.1

Aperture:

1/320

Exposure time:

100

ISO:
Photographing a lighthouse just after stormy conditions is one thing, photographing the Ornsay Lighthouse after a storm passed on over a much forgotten part of the Isle of Skye with snow capped mountains as the backdrop was just something else!

Designed by engineers Thomas and David Stevenson, Isle Ornsay Lighthouse was established on 10th November 1857 and for all these years until the decline of steamers from the mainland of Scotland has continued, albeit in lower numbers, to protect shipping in and around the sleat peninsula.

To say its picturesque is an understatement, Isleornsay and Ornsay Lighthouse is simply breath taking and I'm so very surprised that its not covered or featured more heavily by photographers, in fact perhaps that's the very reason it isn't.
There are honey pot locations and then there are locations like Isleornsay. Isle of Skye's best kept secret?
---
Other Images from this adventure
How to get here
Enter your starting location on the box provided under the map to see the route from your starting location to ornsay lighthouse isle of skye
Recent Photography Adventures
Why not read about some of my other photography adventures around the UK