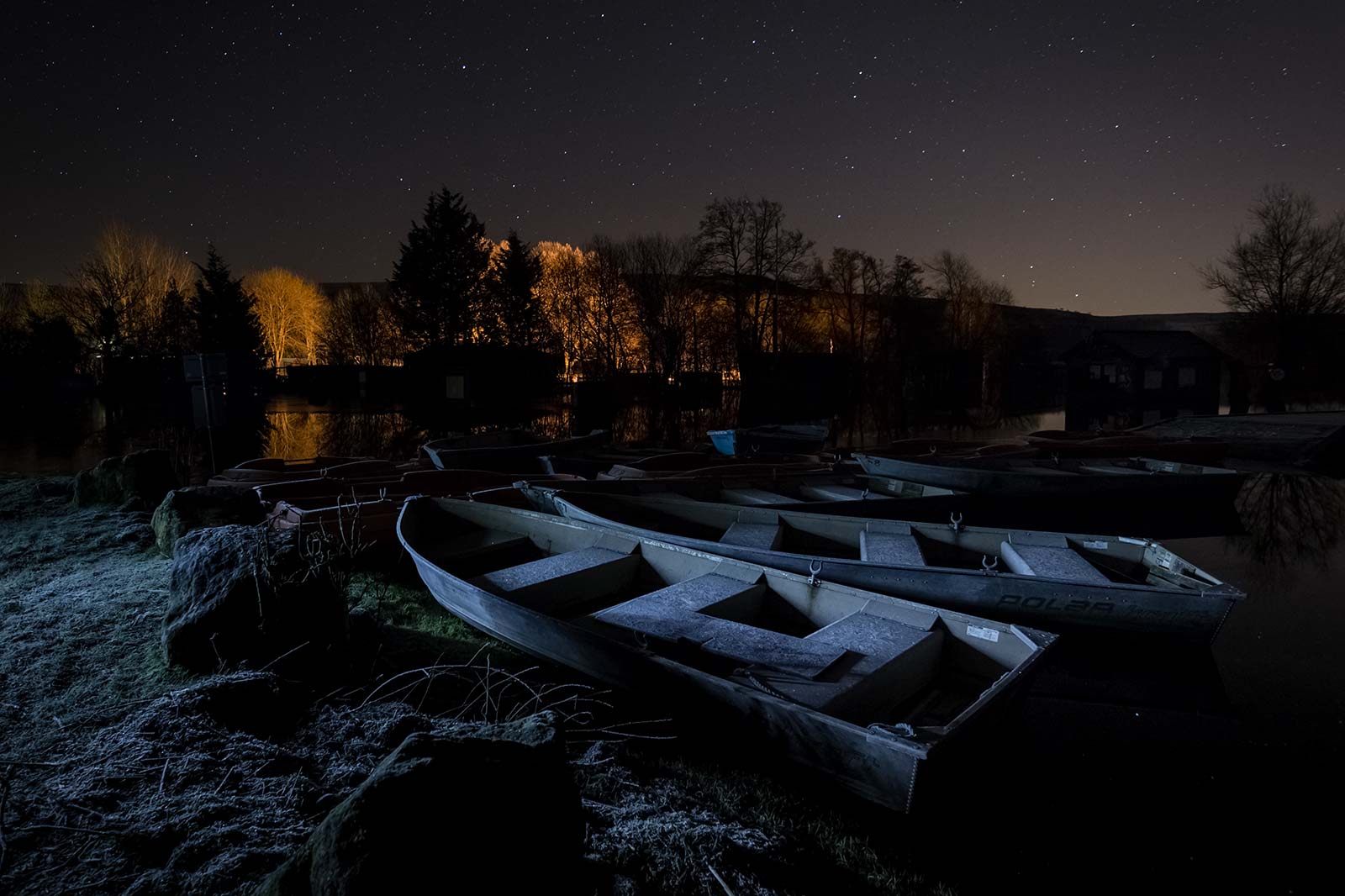 Photographing Langorse Lakes - Wales
Image Title: Frozen Boats Huddle For Warmth

Canon 7d Mark2

Camera used:

Tokina 11-20mm UWA

Lens used:

11mm

Focal length:

f/2.8

Aperture:

15"

Exposure time:

1000

ISO:
All great adventures have a start, this is the start to my Photographic journey I hope you enjoy the stories of my adventures and the friendships I have made along the way. If nothing else I hope you enjoy the images I'm producing and perhaps should one take your fancy you will contact me in order to enquire about having a print made to be displayed at home.
At the end of 2013 I was suffering from a very deliberating illness that had seen me pretty much house bound for over 2 years, In those 2 years I was dependent on others to cook for me, to wash and to dress me, my life was measured on a pain scale of 1-100 and rarely dipping below 96 and I had little if any energy for much else than sleeping, but during this period of isolation I took great pleasure from watching Youtube videos on photography and specifically landscape photography.
In time and with improving health, my outlook on things changed, I knew, if my health improved to a level where I could walk unaided more than a few 100 meters, that I wanted to make the most of it, I wanted to do photography specifically landscape, I knew, I wanted to be outside, in the countryside, enjoying nature, life, and the British Isles to the best of my mobility and for as long as my health would allow me.. Fast forward to the End of 2015
Starting photography, where to start?
Several months of looking at other photographers work on Flickr I discovered Mark Waidson, a Photographer based in Worcester who had a passion for getting outdoors and adventuring with the camera, a quick email later and my cards laid on the table I explained to Mark I was looking to make new friends and develop my photography skills. A meeting was arranged. After meeting Mark in Worcester for an early morning shoot, in order to reassure him that I wasn't an axe murderer or worse still a Wolves fan... hang on a sec, I am a Wolves fan! A friendship was born. The last 12 months we have ventured out together on a number of early morning photographic adventures, travelling the length and breadth of the country photographing some of the most iconic locations and also discovering some lesser known hidden gems of the British Isles.
Langorse Lake photography adventure
My very first adventure out with my camera, and my first adventure out in the stunning Welsh countryside. In the heart of the Brecon Beacons National Park and Black Mountains surrounded by the stunning scenery is Langorse Lake. At 4 am it was a little difficult to appreciate the beauty of this location, driving from Worcestershire in the dead of night with a moonless sky its easy to become unaware of one surroundings, this is especially true when walking about in the pitch darkness.
With temperatures being close to -8°C and the lake partially frozen presented many challenges, not only of seeing the composition but also avoiding freezing half to death, in fact, this adventure proved the value of being properly prepared not only in camera equipment but also in wearing the correct clothing. I had made the mistake of thinking trousers, fleece and jumper would be sufficient, how wrong I was. Future photography adventures would see me investing in some quality base layers, mid layers, heavy fleece and hat and gloves. It was cold, and I mean cold. Standing around in frozen water, soon resulted in numb feet.
Thankfully, the morning wasn't long away and the light of dawn began to creep in to the landscape, realising that time was in short supply before the morning sun rose, we made our way to the other end of the lake to catch the first rays of morning sunlight kissing the snow capped ridge of the black mountains above Talgarth.

Llangorse Lake is the largest natural lake in South Wales, and is situated in the Brecon Beacons National Park, near to the town of Brecon and the village of Llangors.

---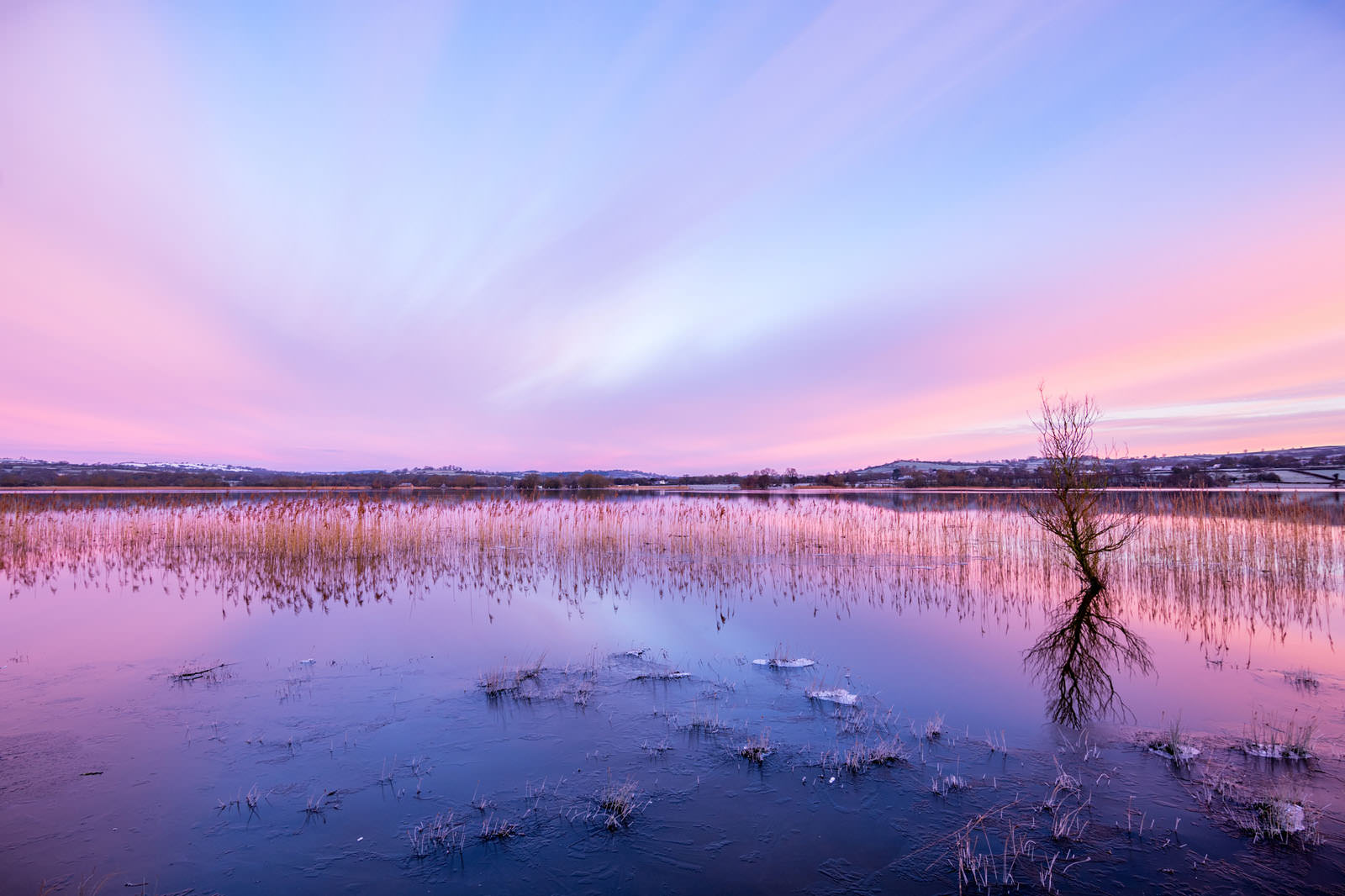 Image Title: Memories of Llangorse

Canon 7d Mark2

Camera used:

Tokina 11-20mm UWA

Lens used:

11mm

Focal length:

f/7

Aperture:

1/8

Exposure time:

100

ISO:
---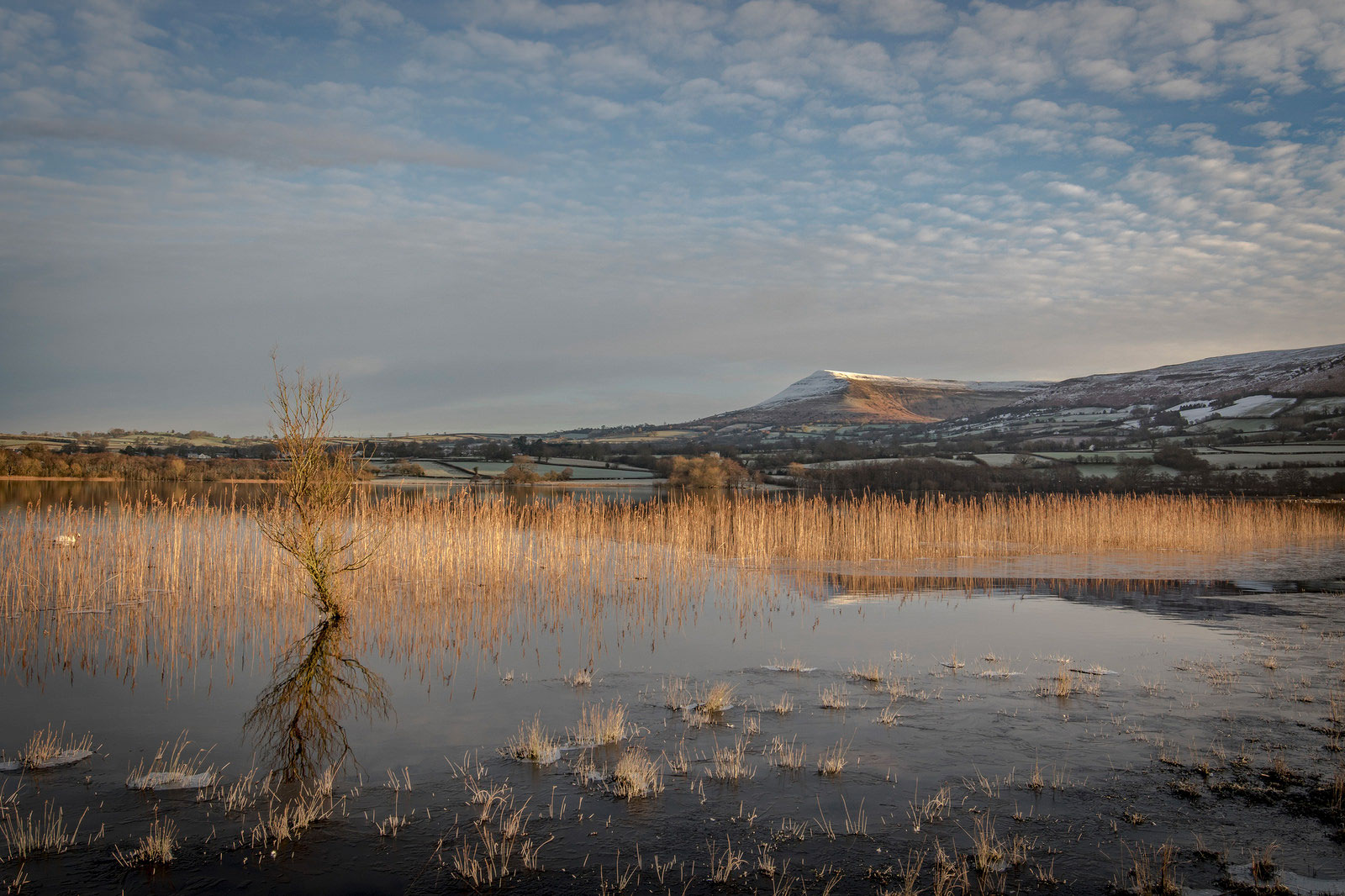 Image Title: Kissing Talgarth

Canon 7d Mark2

Camera used:

Tokina 11-20mm UWA

Lens used:

11mm

Focal length:

f/7

Aperture:

1/8

Exposure time:

100

ISO:
---
How to get here
Enter your starting location on the box provided under the map to see the route from your starting location to Llangorse Lake, Brecon, Wales
Recent Photography Adventures
Why not read about some of my other photography adventures around the UK