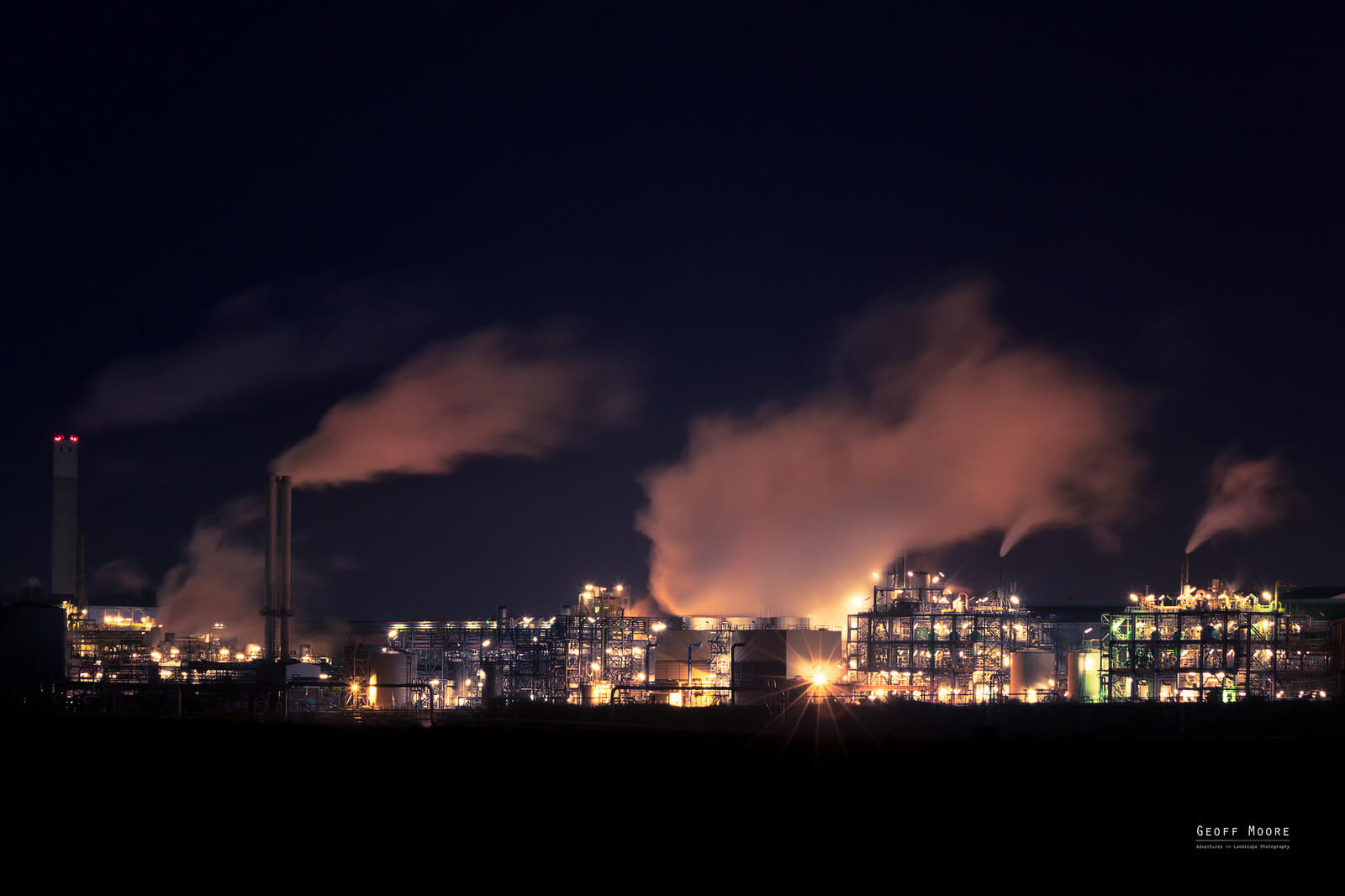 Photographing Industry
Image Title: I N D U S T R I A L 1

Pentax K-1

Camera used:

Pentax DFA 28-105mm f/3.5-5.6

Lens used:

105mm

Focal length:

f/5.6

Aperture:

10sec

Exposure time:

100

ISO:
NEOS ChlorVinyls is one of the major chlor-alkali producers in Europe, a global leader in chlorine derivatives and Europe's largest PVC manufacturer. - Runcorn, Chester
Oil, mining, shipbuilding, steel, chemicals, machinery manufacturing and similar industries are examples of heavy industry. Often, these industries are criticized for their environmental impacts, which is impossible to argue against, however, they to produce the opportunity for unique and interesting images.
Scale, materials, and design of the large factories and processing plants make for compelling photographs, from the exhaust and fumes of chlor-alkali producers to flare stacks and everything in between, large scale heavy industry conveys a story of human manipulation of not only the environment but the landscape and natural resource and consumerism.
Tollerated but not really wanted, these blots on the landscape and activities they undertake, make for greatly under represented objects to photograph, there is no natural beauty to behold only the dirty side of human existence, laid bare standing stark against the natural way, in which, when looked without bias there is some warped sense of awe to be had. Considering the scale, architecture and visual juxtaposition these buildings/activities have against the environment, the reflection that man created these things.
Alas I have digressed in to the philosophical, but perhaps a thought shared by many.
---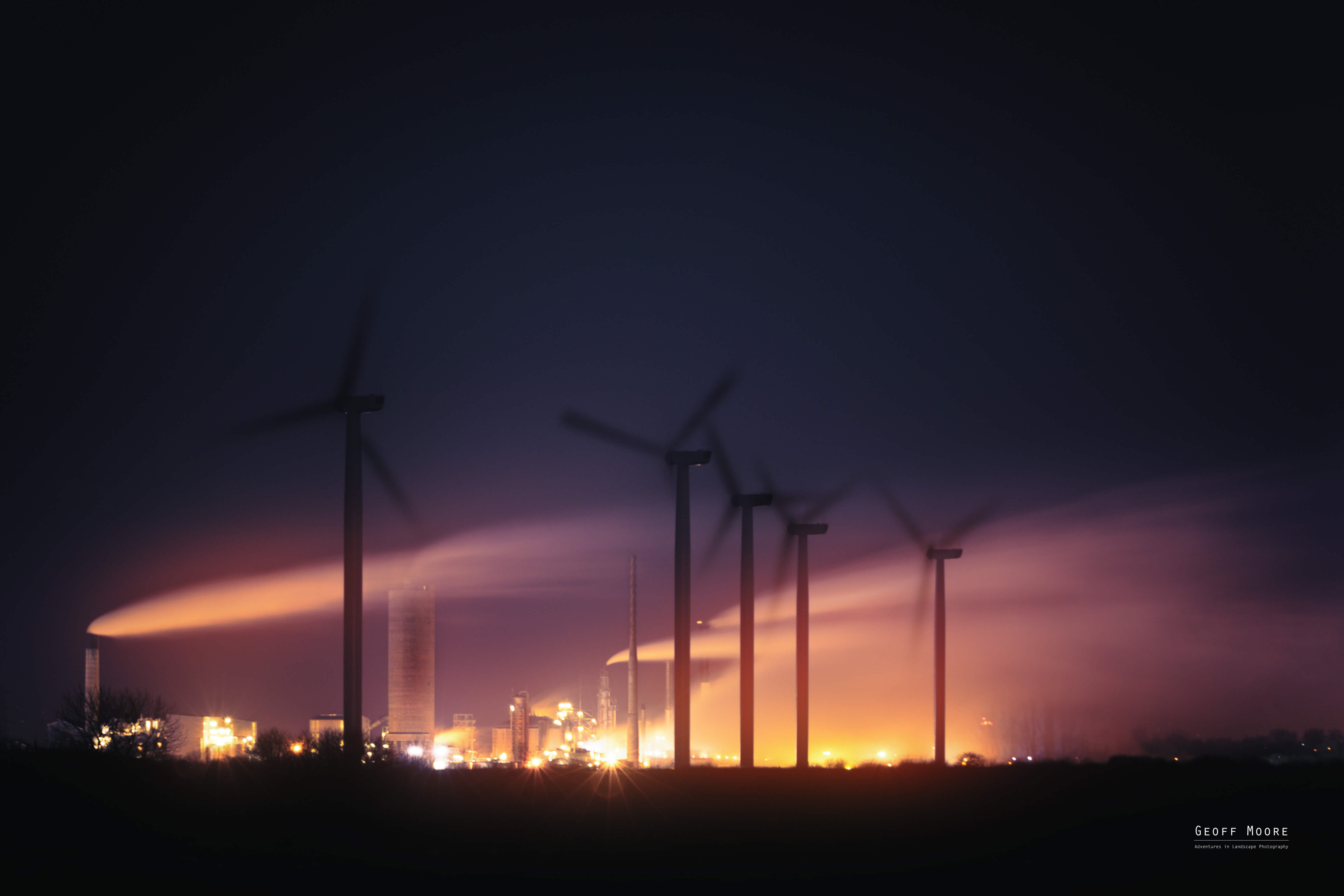 Image Title: I N D U S T R I A L 2

Canon 7d Mark2

Camera used:

Canon 70-200mm F4 IS

Lens used:

200mm

Focal length:

f/4.0

Aperture:

10 Sec

Exposure time:

100

ISO:
---
How to get here
Enter your starting location on the box provided under the map to see the route from your starting location to INOVYN ChlorVinyls, Runcorn, Cheshire
Recent Photography Adventures
Why not read about some of my other photography adventures around the UK